3/8″ Cork Wall Covering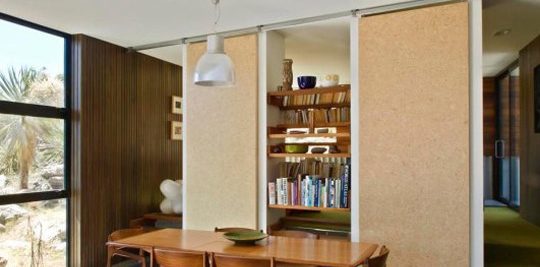 Choosing the right wall covering is a difficult task—after all, there are hundreds of choices! In many cases, roll cork is an ideal solution. Here at Manton Cork, we now offer roll cork in a 3/8" thickness. Learn more about what cork is, using it as a wall covering, why 3/8" cork is so desirable and why you should choose Manton Cork as your supplier.
What is Cork Anyway?
Cork is an environmentally friendly, renewable resource.  It is in the wood family, in that it is harvested from trees; however, cork has special properties that make it useful for a variety of purposes.  Many people often think of cork for its use as a closure for wine and spirits, but it is very useful in construction and decorating as well.
The natural color of cork is a rich earth tone, but you can stain or paint cork to match the décor of nearly any room. Additionally, cork is very durable. Install cork in your home or place of business and it will last for years, with minimal maintenance required.
Cork as a Wall Covering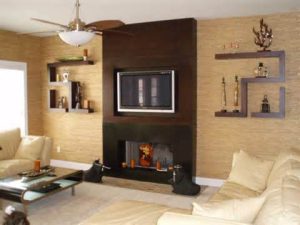 Using cork as a wall covering provides many benefits, plus the rich texture and warm color of natural cork provides visual interest to any room.  The durability and functionality of natural cork make it an excellent choice. Install a full or partial wall of cork in a child's room, recreation room or den, home office, conference room or community room, or even a cafeteria.
Cork wall coverings are a great way to keep a noisy room under control, because of the natural acoustic qualities of the material. Finally, installation is a breeze, especially when you use manageable 4' x 8' panels. The standard width is 48", and it can be custom cut to any length, allowing you to cork an entire wall or partial wall quickly. You can apply the cork directly to sheetrock, or if you prefer, you can first mount it on fiberboard and hang it in this manner.
Advantages of 3/8" Roll Cork
By installing 3/8" roll cork as a tacking surface, mounted directly to your sheetrock wall, your concerns of causing pin hole damage to your wall using thinner cork is eliminated.  With this thickness, you can pin notes, posters, photos and other items with no risk of damage. This thickness is particularly useful when mounting cork to cinder block or dense substrates. Use a picture frame molding for a custom finished look.  In an office, school room, community center, anywhere a posting surface is desired, 3/8" cork is an ideal solution, providing good looks and a functional surface that everyone will appreciate. If you plan to hang a dartboard in your rec room at home or in a bar, surround the dartboard with cork panels to protect the area.
Manton Cork
Many companies sell cork wall covering products, but Manton stands apart from the competition. Founded in 1921, Manton is the industry leader in producing cork products. With years of experience behind them, as well as the best customer service in the industry, trust Manton for your cork wall covering as well as all your other cork needs.